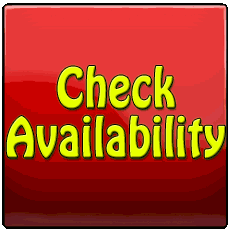 Bring your own food, cake, treats, or have us provide them for you. At Bella's Bouncies you can bring in any items you want (excluding alcohol). We have a large refrigerator/freezer for you to use, as well as, a sink and microwave. If bringing in your own food, you must supply your own plates, napkins, forks, etc.
Cotton Candy

1 Topping 16 inch Pizza

2 For $40, 3 For $55, 4 For $70

Each Additional Pizza $15

Upsize to 18 inch...$3 Per Pizza

$2 Each Additional Topping

Includes plates, napkins, forks

A Variety Of Mylar Balloons

Juice, Soda, Water and More

Goodie Bags

Tired of running to the store and putting together Party Favor bags for your guests? Let Bella's Bouncies do the work for you. At only $3.00 per bag, it's not only convenient, but affordable too.

Ice Cream Cups and Other Ice Cream treats available

Spin Tee T-Shirts $15.00 per child (minimum 10)

Birthday renters love it! The party activity and exciting take home gift all in one. Today, every child that has a birthday party needs to have both activities and a take home gift for their guests. In our new, more cost conscious economy, parents can now combine the cost of entertainment with a unique and practical take home gift. Parents make the shirts with the kids.

We need a minimum of 7 days advance notice so we can insure we have the appropriate shirt sizes.