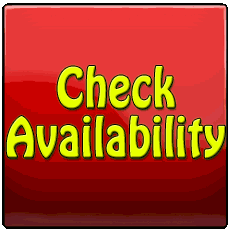 Bring your own food, cake, treats, or have us provide them for you. At Bella's Bouncies you can bring in any items you want (excluding alcohol). We have a large refrigerator/freezer for you to use, as well as, a sink and microwave. If bringing in your own food, you must supply your own plates, napkins, forks, etc.
Cotton Candy $3.00 each

1 Topping 16 inch Pizza

2 For $40, 3 For $55, 4 For $70

Each Additional Pizza $15

Upsize to 18 inch...$3 Per Pizza

$2 Each Additional Topping

Includes plates, napkins, forks

Mylar Balloons starting at $3 each

Juice Box $1.00 each

Goodie Bags $3.00 each

Tired of running to the store and putting together Party Favor bags for your guests? Let Bella's Bouncies do the work for you. At only $3.00 per bag, it's not only convenient, but affordable too.

Ice Cream Cups $1.00 per child

Other Ice Cream treats available

Spin Tee T-Shirts $12.00 per child

Birthday renters love it! The party activity and exciting take home gift all in one. Today, every child that has a birthday party needs to have both activities and a take home gift for their guests. In our new, more cost conscious economy, parents can now combine the cost of entertainment with a unique and practical take home gift. Parents make the shirts with the kids.

We need a minimum of 7 days advance notice so we can insure we have the appropriate shirt sizes.